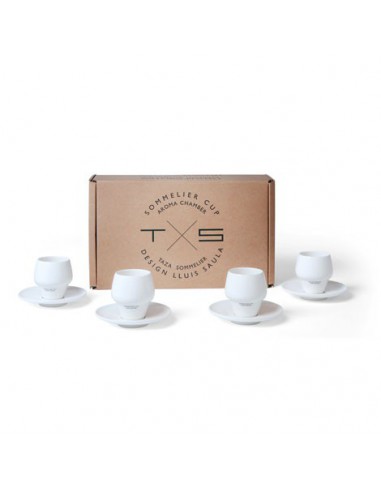 Sommelier Cup Espresso
Set of 4 30ml cups and saucers.
Perfect for Espresso coffee tasting.
The Sommelier Cup has been conceived and designed to enjoy a more intense form of espresso coffee thanks to an innovative Aroma Chamber. Its special ergonomic design, without handle, allows to gently swirl the coffee, for the least volatile aromas to be ideally released. The Aroma chamber concentrates and maximizes the aromas so they can be fully appreciated.
Display all pictures